- W E L C O M E -
---
[ Rules - Joining Guidelines - History - Master list - Member list - Credit system - F.A.Q ]

"The tall, lanky tree stood just before a pool of water, it's reflection staggered in the water as a gentle petal fell into the water, letting it carry down the stream. Three large rocks stood slide by side near the tree and the sun shined brightly from behind the tree as another pink blossom-petal fell, drifting slowly into the water.

A gush of wind blew past, interrupting the quiet scene. A couple of petals broke from the branch and got caught in the wind. They found their way to the water but were drained off colour. As they touched the water, the white petals began to bleed and cause the stream itself to turn a blood-red."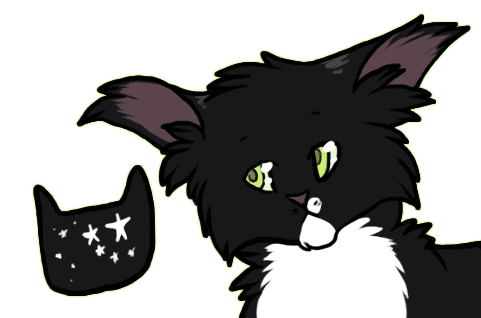 - C L A N - N E W S -
---
[Ceremonies -

] - [Good -

] - [Births -

] - [Fights -

]
[Important -

] - [Bad -

] - [Mysterious -

] - [Deaths -

]

Nightclan


Floravoice's kits are now apprentices! Shypaw and Snarlpaw.


Shadepaw and Paintedkit have died.


Nightclan have two new Warriors; Flightrisk and Cloudedwhisper


Shadowstar has received a dream.

Sleetclan



Morningdust and Cloudfrost have died.


Goldpaw and Littlepaw have been apprenticed!


Chillstar has received a dream.

Scorchclan


Amberstar has received a dream.


Fireflypaw is now a warrior with the name of Fireflyspark!


Russetpaw is now a warrior with the name of Russetfang!